Eleutheromania...
Community
Contributors to this thread:
A word to add to your vocabulary...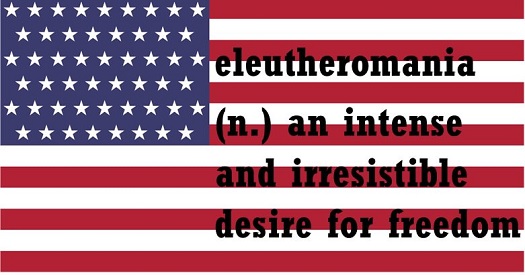 I am seriously affected.
Guilty here also ....
You too????
Great affliction to have!
Damn..... a word (lifestyle) likely beyond the ability of a PutZ to teach to students.......
Freedom is scary and risky. Just hearing you guys talk about it makes me want my blanket and a warm bottle of milk.