Weaponizing the FBI
Community
Contributors to this thread:
Well folks where have we seen this before? Dem's can find nothing on BK so what do all fun loving Democrats do? Lets claim sexual assault (or in the case of Corey Booker, groping) by a 17 year old. Because the case is 35 years old, we can get the FBI to do our work for us and comb through this guys life and find something, anything. (Drinking, lack of acceptable demeanor, perjury, or perhaps calling a rival basketball player a pussy).
The taxpayer can fund it. We can use Robert Mueller as a model and keep this going for 2 years. Gotta be something there, just keep looking. We need more time.
...and don't forget THE RUSSIANS!!!!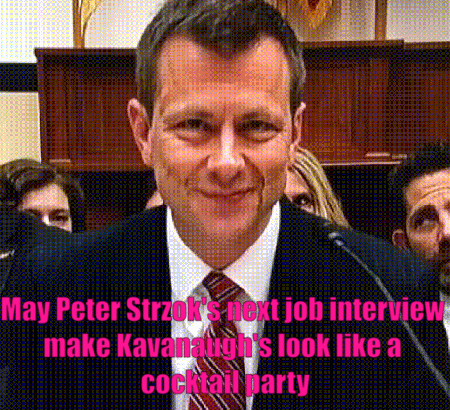 Two years ago, Solo
see, it worked .... ;0)
Hmmm... I must've accidentally posted that video here and on the "What makes Trump different?" thread simultaneously, which was my only intended target. If it's bothering you Henry, let me know and I'll pull it for ya.