Posting pictures???
Whitetail Deer
Contributors to this thread:
How can I post pictures from photo buckets on here? thanks for your help. Brent
Upload your picture to photobucket, then view to the right, "Links To Share This Album", click on the HTML Embed box (it will automatically copy to your clipboard) then right click/paste in here.
The code should look similar to the lines below but with the carrot signs "< >":
a href="http://smg.photobucket.com/user/mjbva/media/GF1.jpg.html" target="_blank"img src="http://img.photobucket.com/albums/v94/mjbva/GF1.jpg" border="0" alt=" photo GF1.jpg"//a
This what the final html embded photobucket code looks like (embded pic):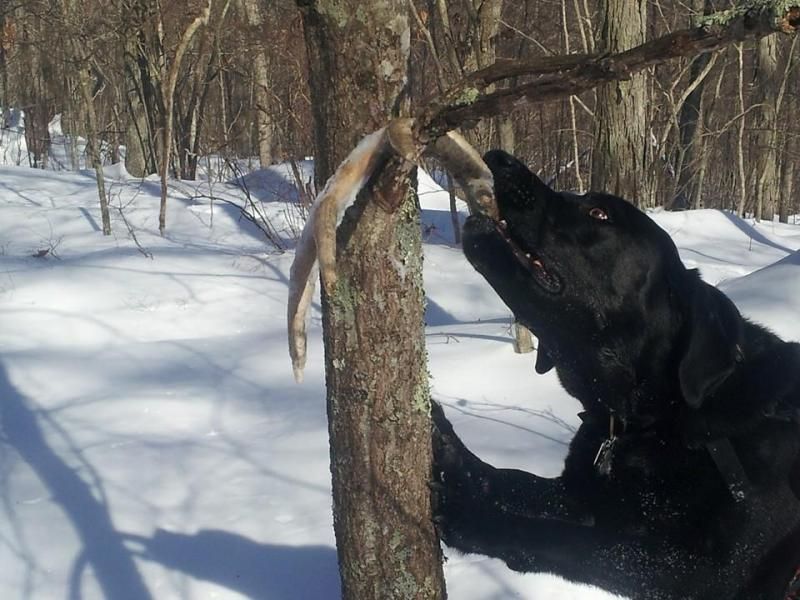 A couple things nice about posting photos from Photo Bucket or like sites is the fact you can place the photo anywhere you want in your post. Like this badger right here.
Then you can add more text and place another photo of a buck deer right here if that be the case.
And then if you wanted, you could post any number more of photos that pertained to your post. They also post a bit larger.
Have a great bow hunt. BB
Thanks..that's how I use to do it on my computer,but I only have an iPad now. No mouse to click.