Spotting scope case
Equipment
Contributors to this thread:
I got a question. Never had to contemplate this much in the past. But, how are you guys storing your spotting scope? Meaning, not while just setting at home. Instead, when you are traveling with it?
Transporting it to the field from home. When packing it to do that. Etc…
I am fixin' on doing more of that in the near future. And, quite frankly, never owned optics worth buying a case for until recently. So, how you fellas doing it?
Thanks guys. Good luck and God Bless men.
I have a cushioned hard case that came with my scope and I also have a neoprene cover on the scope.
They make the "Stay-On" slim fitting case for Swaro's, which is what I use for mine when traveling by air. The case never comes off when afield. At home or on truck trips, it stays in the factory foam-lined hard case.This is the Stay-On case: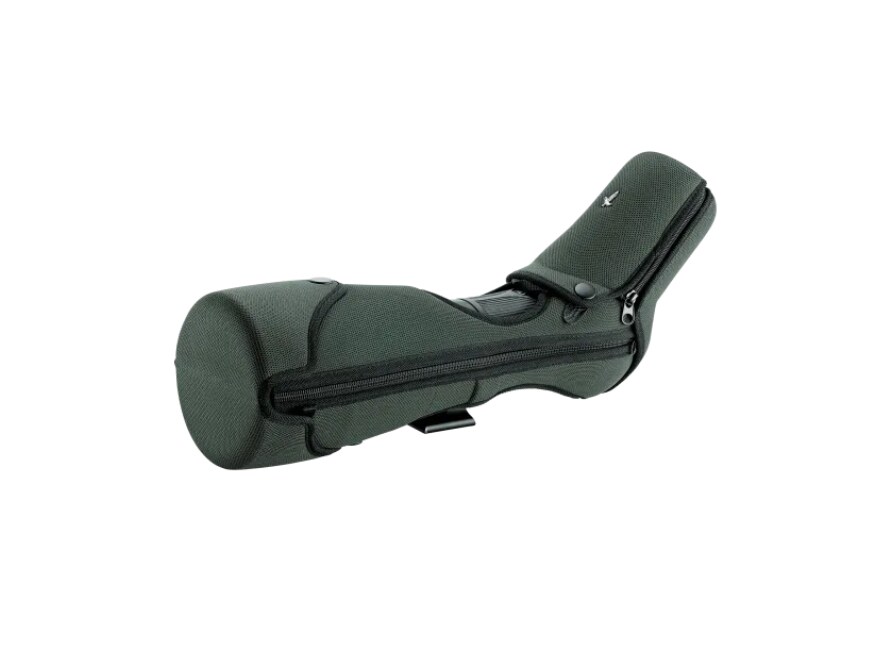 I have the same case in Sticksenders pic. I think it's pretty good. I've seen several similar specialty cases for other brands recently too. Essentially just like that swaro case. That's all I have, no box or anything else, sits just like that on the shelf to in the truck seat.
—jim
Justin,
Here's my set up. I have the same "stay on" case that Sticksender mentioned. It keeps the scope in mint condition while it's in my pack, or when using it in the field. When I'm traveling, or just storing it in the off-season, I stick it in a padded hard case, that I customized the foam to accommodate the scope and my window mount.
Matt
Matt, Who makes that hardcase?
Grey Ghost's Link
Jake, it was made for and marketed by Sportsman Warehouse. My link shows the current version. Different color, but it appears to be the same case. Very sturdy, and reasonably priced.
Matt
Gotta say, I didn't know our Bushnell window mount might come apart like that. Going to take a close look now. We managed to get a Swaro case like the hard one GG has when we bought our scope, they had a promo going on. I bet they are way more than the SW version. I'm betting a pelican would work, or something similar.
Wytex,
Just loosen the handle on your Bushnell window mount and pull the clamp from the handle. Easy breezy, and allows for convenient storage.
Matt